We had a great day today! We started the day off by going to the parade in Provo. Thankfully, Todd stayed up all night long and saved us a great spot on University Ave – on a couch he bought at DI for $15.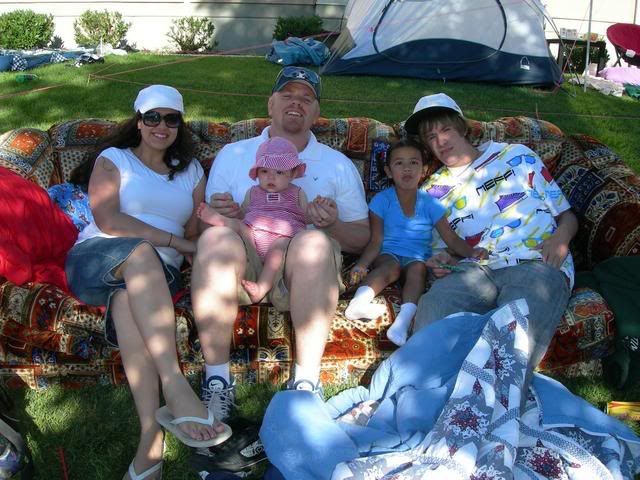 My favorite part of the morning was watching the guy across the street play the Star Spangled Banner from his rooftop. He got a standing ovation from the crowd.
Lila loved the parade, especially the "princesses". (if Miss Santaquin and Miss Payson count as princesses!)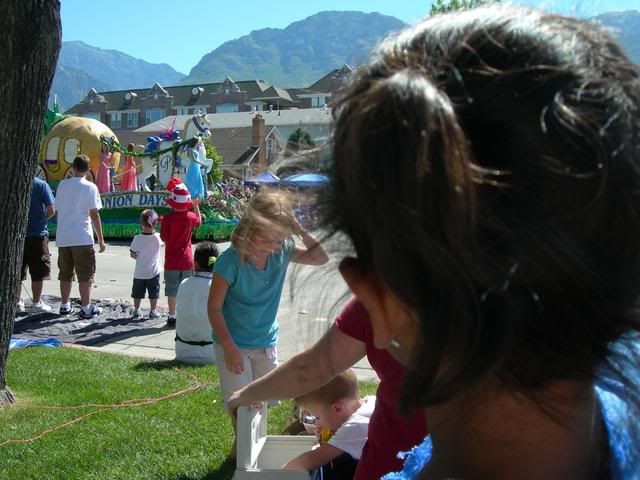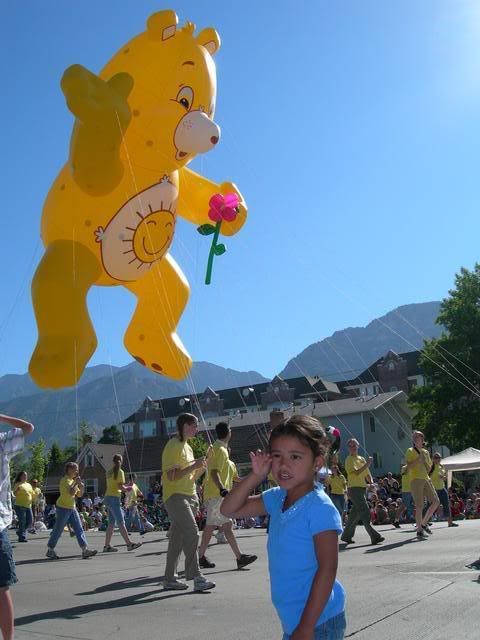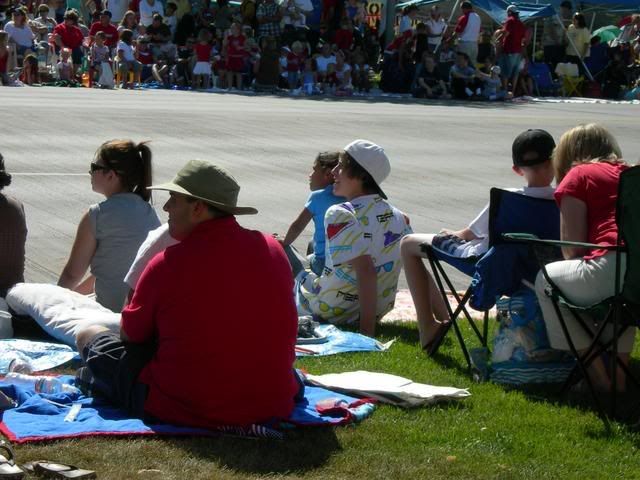 After the parade, we went to lunch at Jason's Deli with my mom, my bro, Ed and Todd. Chloe made a new best friend after Ryan gave her an empty ice cream cone to chew on.
After lunch, we went to Wal-Mart and bought a kiddie pool to play in. Chloe didn't like the cold water much, but Lila and the neighboorhood girls sure had fun in it! We brought over the next door neighbors slip-and-slide and played in the sun for a couple of hours.
We did fireworks after the sun went down with Mom, Ryan, Joe, Helen,
Warrik and the Murdoch's.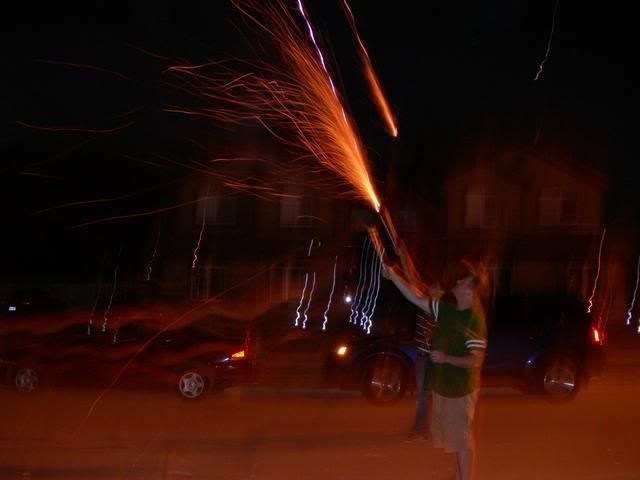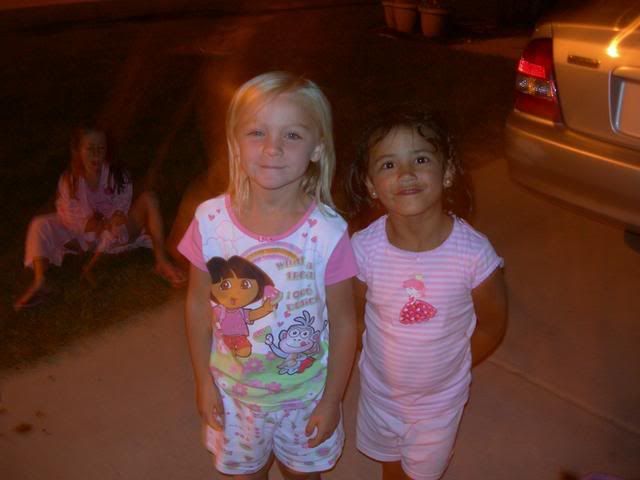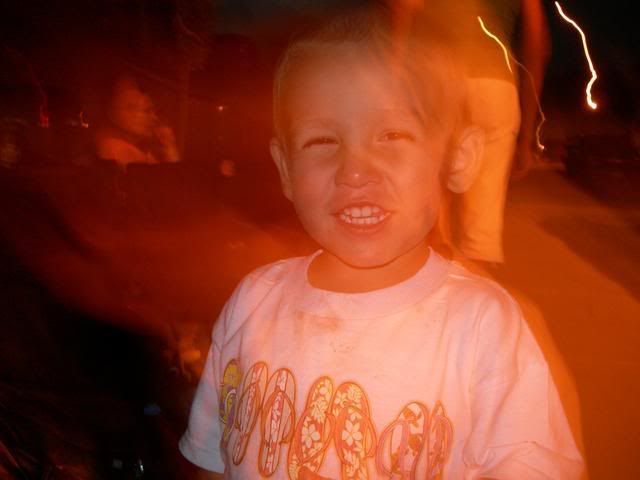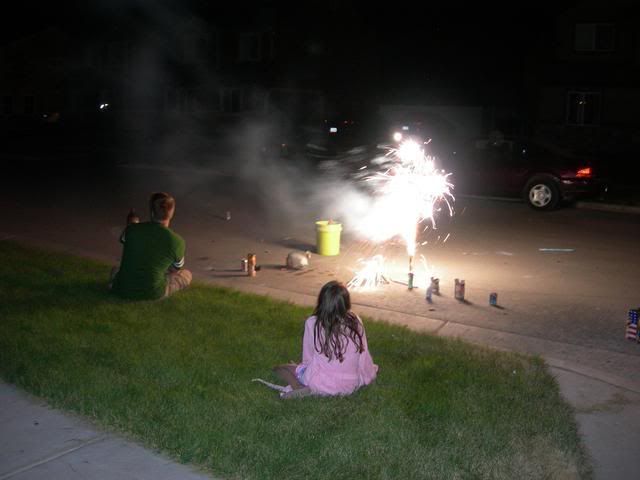 It was about 10:30 by the time we finished and Lila was getting a little loopy. Here she is with her new goggles on and a cane!
Happy 4th of July! I hope everyone had a great day too.